WhatsApp Messenger is definitely the most popular chat and messaging application among Android users to send free messages and make calls free of charge

The most popular messaging and calling app
Sending text or voice messages, as well as sending files from your smartphone, is now much easier than a few years ago. This is mainly due to the domination of WhatsApp Messenger, the mobile instant messaging application par excellence, that started revolutionizing the communications field in 2009 and hasn't stopped since then.
The easiest, fastest and most comfortable messaging application.
Main functions of WhatsApp Messenger
One of the reasons of its great success is how easy it is to use, much simpler than sending traditional SMS. On the other hand, we have to point out the wide range of options that it has incorporated over the last few years. These are some of the most important ones:
Send text and voice messages without any additional costs, even to users in other countries.
Exchange files (whether photos, audio or video) with other users of the application.
Possibility to make free calls very easily.
Wide range of emojis that are constantly updated. You can find multi-racial emojis or even much-awaited emoticons such as lifting your middle finger or a Vulcanian salute from Star Trek.
Creation and administration of groups with up to 256 participants, that can take part in group chats.
Possibility to mention specific users within a group chat using @ in front of their name.
Option to cite previous messages within the same chat simply selecting the message in question.
Possibility to get to know the WhatsApp status of your contacts (provided that they haven't decided to hide it).
Check system for messages: Gray check means that the message has been sent, double gray check that the message has been delivered and double blue check that the message has been read.
Works both on data plans and on Wi-Fi.
Multiplatform application that can be used on different kinds of smartphones, as well as on your PC or through the official web application that can be used on Chrome, Firefox and Edge, the new Windows 10 browser.
Messages encrypted end-to-end to guarantee the privacy of our communications.
Options to format text by means of easy-to-use codes: bold, italics and underlining.
Send animated GIFs to liven up our conversations.
Allows us to take high-quality photos from within the app using the selfie's camera's flash.
New in the latest version:
You can now select different chats at the same time when sharing or forwarding messages.
Your most frequent chats appear when forwarding or sharing messages.
When recording videos you can zoom in and out swiping the screen up and down.
New front flash to capture better selfies in the dark.
Requirements and additional information:
The version of the application, as well as the size and version of the operating system, depend on the device on which it's installed.
The storage space required and the version of the application vary depending on the device on which it's installed.
Antony Peel at Google +
Images WhatsApp Messenger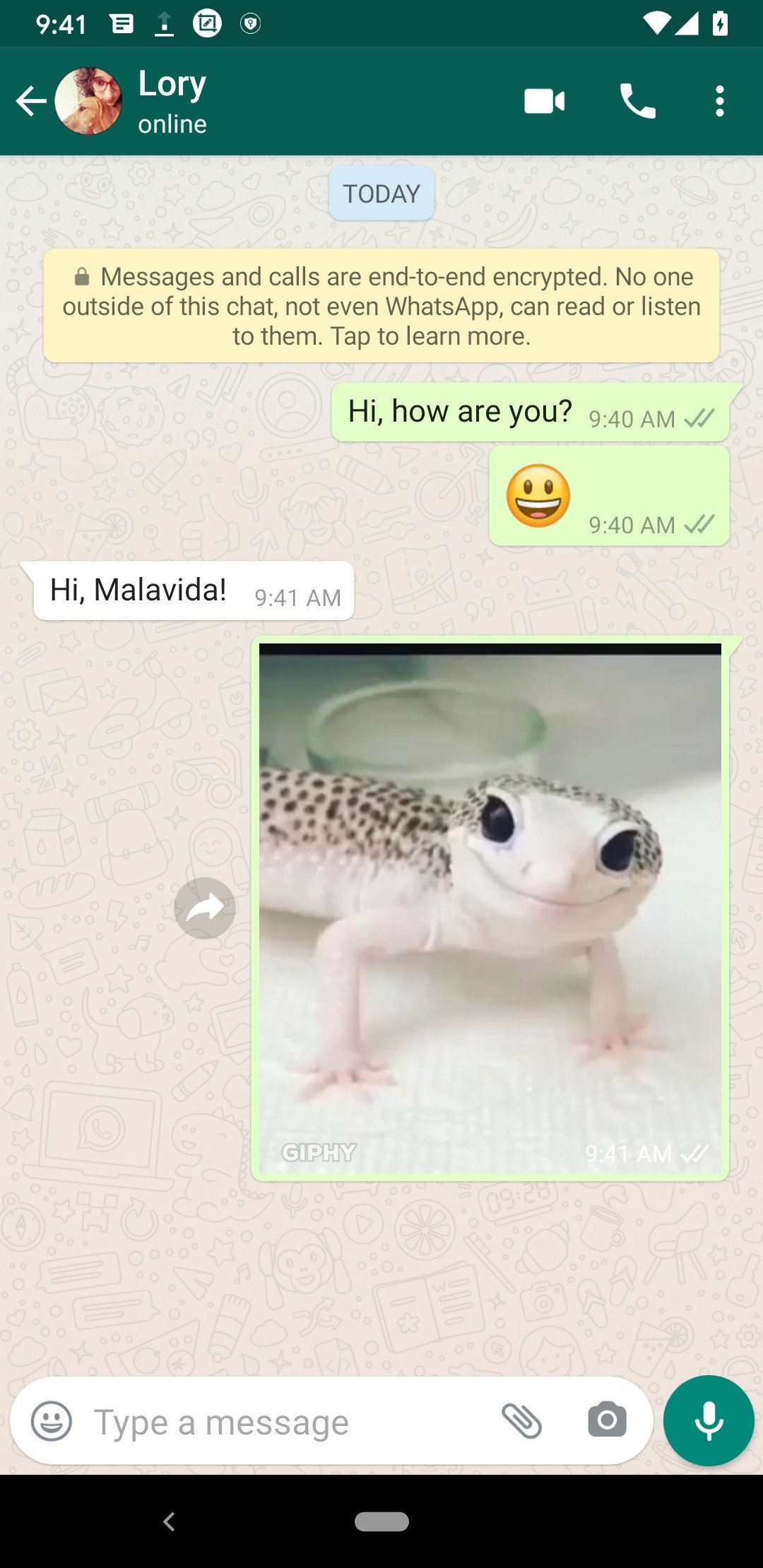 WhatsApp Messenger 0.2.37
The official desktop version of the popular messaging app

The instant messaging and chat app par excellence